ArtsWestchester Kicks off 50th Anniversary Celebration in Rye Brook
The venerable arts council has events planned for schools, artists and communities across the county.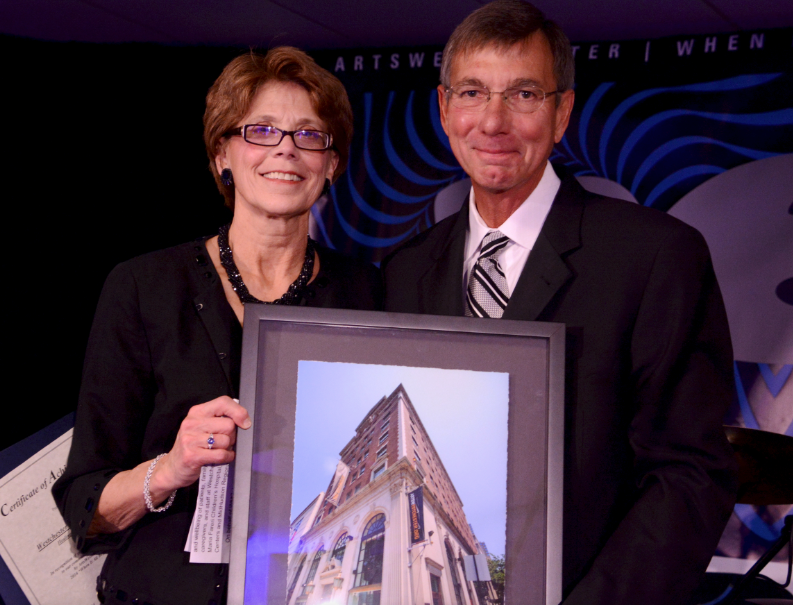 ArtsWestchester,
the largest private not-for-profit arts council in New York State, kicked off its 50th anniversary at its annual gala over the weekend.
ArtsWestchester announced its anniversary, beginning in 2015, during a festive and exciting evening in Rye Brook that included dinner and dancing while paying homage to its early years. The evening's theme was
"When it All Began"
and included imagery and music from the likes of Janis Joplin, Star Trek, Woodstock, Rolling Stones, Andy Warhol and the best of the 1960s as well as
a New Year's Eve-like countdown, complete with confetti cannons
. CBS News Reporter Tony Aiello served as the evening's emcee and led the countdown.
The organization also honored Robert Wiener, Chairman of MAXX Properties, and Westchester Medical Center's Healing Arts Program for their longtime commitment to the arts in Westchester.
"This year's Gala event was the perfect platform at which to celebrate our 2014 Honorees and kick-off the official start of our 50th Anniversary year in Westchester County," said ArtsWestchester CEO Janet Langsam. "We thank all of our supporters for making the evening so special."
In serving as the official launch of ArtsWestchester's 50th Anniversary, funds raised at the gala will also help underwrite programs and services the organization is planning for the coming year, including recognizing 50 artists of extraordinary merit through the
50 for 50 Initiative
; mounting a countywide festival called
Beyond NYC: A Festival of New Work in Westchester
; developing 50 new
Arts & Business Partnerships
by the end of 2015; providing 50 new
Artist Residencies
in the neediest schools
by the end of 2015; securing funding for
Challenge for the Arts
, which provides matching grants to cultural organizations; and launching a five-year
Campaign for the Arts
beginning in 2015.
"ArtsWestchester is an incredible organization with a proud history and a great future," said Froma Benerofe, president of ArtsWestchester's Board of Trustees. "I'm so excited for what's yet to come in 2015 and over the next 50 years."
The Gala Dinner was co-chaired by Betty Himmel and Bob Roth, members of ArtsWestchester's Board of Trustees.
PHOTO
:
Bob Roth of ArtsWestchester's Board of Trustees and Dr. Renee Garrick of Westchester Medical Center/courtesy